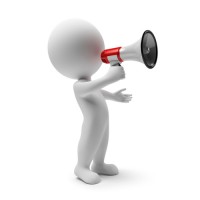 TL;DR:
Landmark E Street and Bethesda Row will be showing a bunch of Studio Ghibli films throughout March and April. 
Here's a cheat sheet
you can use to help plan your viewing schedule.
A couple of weeks back, I made a facebook update in which I shared a PDF containing a schedule for a movie series taking place at Landmark Theatres in the DC area. Later, I realized that the PDF only contains the event showtimes for the E Street Cinema. But when I went to try to correct my mistake and add a link to Bethesda Row's version of the same file, I ran into the whole "you can only link one image or URL at a time in facebook" problem. Then, I realized that even if I could link to two images or URLs, it'd still be kind of a pain to flip back and forth between the two to work out a comprehensive viewing schedule.1
The Studio Ghibli Collection (1984 – 2014) is being presented at the Landmark E Street and Bethesda Row Cinemas over the course of 6 weeks (March 5th (this Saturday!) through April 10th). Showtimes for the collection are on Saturdays and Sundays only, at 10:30 AM and 1:00 PM on each of those days at both of the participating theatres. (This means the 13 films2 will be screened over a total of 48 showtimes, spanning 6 weeks.3)
A couple of things to note about the films and the screenings:
The films are all being screened in Japanese, with English subtitles. No dubs. So, if you plan to attend the film with someone one who is unable to read English fast enough to deal with subtitles, things might not go as well as planned.4
If you're not familiar with Studio Ghibli films, and figure you'll take your small children to see some cute animation… well, you'll do well with Totoro. After that, I make no promises. Little ones might find some of the movies scary, or sad5, or confusing. If you're not familiar with Ghibli's catalog, I strongly recommend a bit of research before hauling the whole family out for a matinee.
11 of the 13 films have showtimes at both theatres throughout the course of the festival, but

 for whatever reason, Grave of the Fireflies will not be screened at E Street, and Pom Poko will not be screened at Bethesda.

 Plan accordingly.
The cheat sheet provides information about the following:
Schedules. What each theatre will be showing for each showing (10:30 AM and 1:00 PM) on each day (Saturdays and Sundays) for the 6-week event.6
Tickets. Links to buy tickets to each of the screenings. Please double-check to make sure what you think you're buying matches what the site thinks you're buying! While I did my best to make sure it's all accurate, mistakes do happen.
Venues. The usual links to web sites and maps, as well as phone numbers, menus, and social media links.
Films. In addition to the information about schedules and tickets mentioned above, each film has links to the appropriate pages at to IMDB, the Studio Ghibli Wikia, and Wikipedia.
Whether you grab a copy of the cheat sheet or head to the pages for either E Street Cinema or Bethesda Row Cinema, don't miss this awesome opportunity to see your favorite Studio Ghibli films on the big7 screen!
Footnotes