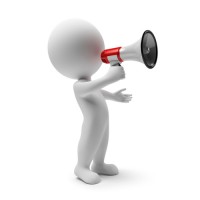 Really, the subject just about says it all, but in case you require more detail: Interweave Knits / Knitting Daily is having a "5-Star1 Products2 for $5″ sale. At the time of this writing, there are 32 items on sale for $5.
Free Tip #1
Be sure to check what format you're actually getting things in! The sale includes eBooks; printed books (paperback and hardcover); magazines; VHS (!) and DVD content, downloadable video content, and I'm sure I've missed some other way things are being distributed. I adore the digital editions, but some people hate them. Some features I find alluring for the digital editions include, "not having to find a place to store another physical thing," "not tripping on another physical thing for which I did not find a storage space," "I can carry ALL THE BOOKS on my laptop," and "not having to pay for shipping." But, whatever floats your boat.
Free Tip #2
Before buying something about which you're not certain, I recommend double-checking the item's reviews elsewhere online (I used Amazon, but see above, re: your boat). In addition to some more reviews, you might be able to find additional (or even any, depending on the item) images of what's inside the covers.
Footnotes