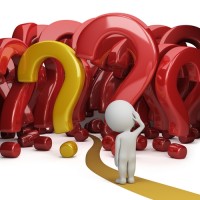 TL; DR: I am interested in buying a new couch. I would like to be able to search / browse online (marginally optional), and then sit on / lay on / poke at the couch (required) before shelling out money. The vendor must deliver to my home, preferably into my home. I live in the Seattle area, on the Eastside. Where should I go to find a new couch?
---
Where do couches come from these days? (The three of you out there who have experienced the couch that lurks downstairs in the home G and I share, particularly after its cross-country move, know why I'm asking!)
My Couch Acquisition History
My point being: I have extremely limited couch buying experience. It is not something that I would put on my résumé. As you can see, throughout my college years, and for many years thereafter, couches (like milk crates) were things that just kind of materialized out of thin air to support cassette tapes (and later, CDs), roleplaying manuals, packs of cigarettes, a bizarre assortment of throw pillows,5, and people.
Stepping into the couch buying world is kind of scary! I feel like I'm getting ready to select a recruiting firm and then offer one of their stable of couches6 an in-house job. (Heh.)
Do you want sell me a couch?
Characteristics of the Ideal Couch
But, meri. Surely you've had to shop for furniture before.11
I've looked around our house, trying to figure out where our furniture came from, and I've come to a few realizations:
After that, I got nothing. I suppose I could just start randomly searching furniture stores. That seems so… imprecise. And I am more or less opposed to ordering an untested couch off of the Internet. Can you imagine me taking it to the post office to return? "Excuse me? Do you have any bigger 'if it fits, it ships' boxes?" There's always Craigslist, but… I am not enthused.
Educate me, wise and wonderful people of the HiveMind.
Help me sit more comfortably! (Actually, again, my spot on the couch is just fine, and said spot is on a sectional piece that is in reasonably good shape. "Help G, Jenn, and any other guests who visit the house sit more comfortably!" just doesn't have the same ring to it, though.) Admittedly, the total pool of people likely to need the services of this couch is not particularly large, but if they've made it as far as the downstairs couch, chances are good I'm very fond of them, and would to provide them with a comfortable place to sit.
Footnotes
Footnotes