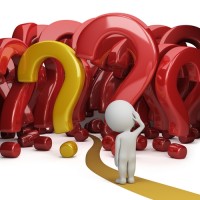 TL; DR: Help me provide my friends who are traveling to Oahu on Friday a list of great things to do. Bonus points for kama'aina favorites.
I have a couple of friends who are traveling to Oahu. They're arrive at HNL this Friday (November 27th) and depart on Sunday (December 4th). They have never been to Hawaii before. I offered to provide the usual list of suggestions, but when I sat down to compile said list, I realized that my suggestions are based upon a mental map of Oahu that is about 20 years of date. This is where you, my lovely island ohana, come in. If you have a few minutes, I'd really appreciate it if you would take a look at my list, tell me all the things I've listed that no longer exist or have otherwise become unavailable, and make suggestions for things I've missed.
Operational Parameters (or: Some Restrictions Apply)
As I said, I came up with a gigantic list of things that I would want to do, given a week back home. Then I realized that most of them were not actually suitable for the trip my friends are taking, since they have different needs and resources. In order to try to minimize the number of, "Yeah, I thought of that, but…" options, here are the things to keep in mind while coming up with suggestions.
Transportation
They will not have a car, so everything we suggest should fall into one or more of the following categories.
Walking: Between the two of them, they are used to a reasonable amount of walking. (One of them walks a ridiculous amount in pure distance. Throw in the inclines in Seattle, and it's safe to say that walking is not a concern. I'm pretty sure the other obtains average "geek with dog" levels of walking.) This defines their walking range, whether starting from their hotel in Waikiki (no, I don't know which hotel, or even what end of Waikiki they'll be in; working on that) or from some other drop-off/pick-up point.
Public(ish) Transportation: The destination is reachable using TheBus or the Waikiki Trolley without too too many transfers. (Unless things have changed significantly, I believe you can get from almost anywhere to almost anywhere using two transfers, so I guess that's not a big deal. Sticking to one transfer would be nice, just for the "not having to pay again" bit.)
Taxi / Taxi-Like Services:1 Ideally, getting to their destination and returning to Waikiki will not require co-signing a personal loan. Also, if the destination is somewhere off the beaten path, is it should be somewhere the driver won't grumble about going to pick them up.2
Built-in transportation: As I recall, a decent percentage of the tours / packages offer pick-up / drop-off service at your hotel and/or a communal gathering point in Waikiki.
Food & Drink
This breaks my heart. Really, it does. The amazing assortment of local food in Hawaii is one of the top three things I miss about living there, and most of the foods and/or eateries I want to suggest are pretty much not workable for my friends.3
One of the travelers is pescetarian (vegetarian + seafood) with strong vegetarian inclinations (the seafood bit doesn't happen very often). Sushi is, however, very welcome.
The other traveler is an omnivore, but generally sticks to seafood and chicken for meaty choices. No pork.4
Miscellaneous
Things that didn't fit into the other two categories.
Nothing involving heights. (I think the particular issue is unsupported heights. For instance, helicopter tours of any of the islands or hang gliding out of Dillingham are right out. I'm not sure about things like the Haiku Stairs or the jumping rock at Waimea. Feel free to include things in the latter category, and then they can decide for themselves.)
It's the rainy season. While they're not afraid of getting rained upon,5 some indoor options would be nice.
Locale: They are staying in Waikiki, though I don't know what hotel.
My List
Here are the things I'm suggesting, in no particular order. Given the shortness of their stay, and their stated desire to not have their entire vacation crammed full of activity, I'm trying to limit myself to things they would feel silly for not seeing / doing while they're there. I'm also sticking mostly to Waikiki / Honolulu, given the lack of car. (I am really really tempted to talk them into renting a car for one day, just to do the circle island drive. How's the surf out at Pipeline? Isn't the Triple Crown happening about now?)
Hawaii Landmarks / The ObHawaii List
Boat tour of some sort. Glass-bottom, cruise, submarine, whatever.
Dole Plantation. While the "pick your own pineapple" thing is fun, my favorite part of this attraction is the koi pond.6
Duke's for a sunset meal and fruity beverage.
Iolani Palace / Iolani Barracks / Keliiponi Hale.
Pearl Harbor / USS Missouri / USS Bowfin / Pacific Aviation Museum / USS Oklahoma Memorial.
Polynesian Cultural Center. I think this is going to fall into the, "If you have a day to kill and don't mind being trapped on the other side of the island with lots of other tourists, in an admittedly beautiful setting, where they will try to feed you lots of things neither of you eat, and pay a lot for the experience," bucket.7
Punchbowl. I seem to recall there was a daily thing from Waikiki to visit. Investigation will have to happen.
Beaches, Parks, and the Great Outdoors
Ala Moana Beach Park.
Kapiolani Park.
Kuhio Beach.
Food & Drink
Kapiolani Community College Farmers' Market.
L&L BBQ. Dietary restrictions may make this a non-starter, but… damnit. Though, I guess the chain exists here in the Seattle area.9
Manapua. While I think the pescetarian might be out of luck on this front (unless she finds taro acceptable), there are a number of tasty pork-free manapua for the omnivore. I'm just having a hard time of thinking of somewhere to get reasonable manapua in or around Waikiki. Thoughts?
Nobu. I did mention sushi is a favorite, right?
Moana Surfrider's Beach Bar. Because it's one of my favorite places in Waikiki to sit on the beach and have a drink or three.
Shave Ice. What's the current recommendation for real shave ice accessible without a car? 11
Yummy Korean B-B-Q. Again, I'm not sure this is gonna be a hit with the non-meat-eater, though she may fish jun tasty. Mostly, because I miss this place terribly.12
Other Places to Explore
Events
First Friday in Chinatown.
Royal Hawaiian Band at Iolani Palace.
In Summary
There are so many many things that aren't on this list. (I started a spreadsheet. When it reached 300 items, I realized I was being a tad unrealistic.) But this is probably a familiar task for you: (friend, relative, colleague) is coming to Hawaii, has limited time, but wants to a kama'aina's take on what they should do.
Mahalo for reading, and for any help you throw our way!
Footnotes
Footnotes