Gentle readers, and the rest of you, too: I have a quest, and you can help me with it. It is of utmost importance, as I am sure you will agree.
I must find the pattern for these slippers, because they are full of awesome.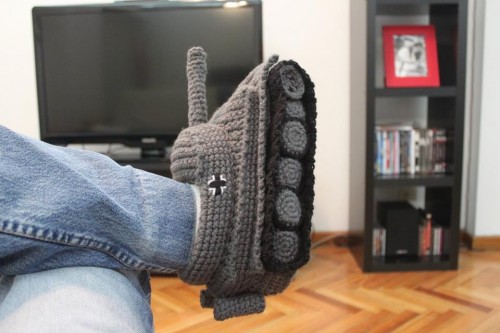 Seriously, if you happen to stumble across the pattern out there on the Interwebs, make sure you drop me a note, 'k?